Legatum Institute Macro-Economics Lecture and Dinner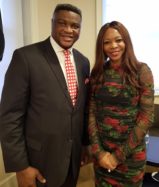 Organised by Legatum Institute, it was a great honor to participate at Macroeconomic's lecture and private dinner with Dr Dambisa Moyo, originally from Zambia. Today, she is counted among one of the top economists and most influential women in the world.
She seats in the board of many international corporations and advises different governmental officials on the subject.